Home » News » Jordan Smith Crowned Season 9 Winner
Jordan Smith Crowned Season 9 Winner
Posted by Juliet on December 16, 2015 at 4:00 AM EST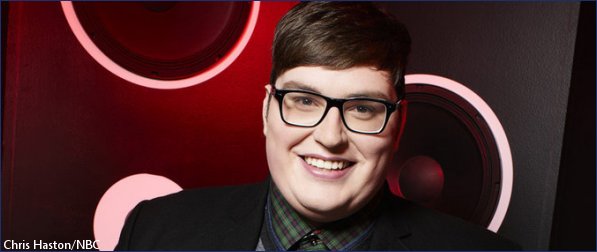 Jordan Smith has won Season 9 of The Voice, something which for many came as no surprise at all.
The announcement came on Tuesday night as the final was shown live on NBC, and Jordan had earlier described the experience of being in the final as 'surreal' before the vote was revealed by host Carson Daly.
He added that on the show he had learned 'you can be exactly who you are and don't have to fit that mold everyone says you have to fit.'
In truth, Jordan had been at the front of the running for the whole season, with a breathtaking vocal range and delivery and a mean line in inspirational ballads.
Coach Adam Levine was of course delighted his man took home a recording contract and The Voice trophy, and described Jordan as 'incredibly dignified.'
Second place went to Emily Ann Roberts, who'd been coached by Blake Shelton. His other artist, Barrett Baber, took third place, while Gwen Stefani's protégé Jeffery Austin came fourth.
Did you see it? What did you think?
Photo: Chris Haston/NBC
Share
(0) Readers Comments