Home » News » Biggest Loser: New Line-Up Revealed
Biggest Loser: New Line-Up Revealed
Posted by Juliet on December 3, 2015 at 8:06 AM EST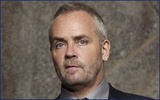 NBC has revealed the cast and launch date of Season 17 of The Biggest Loser. Details of the host, new format and theme have also been released.
Once again, 16 people will compete for the $250,000 top prize in pairs in the forthcoming season of the fitness and diet show when it airs on Monday January 4 from 9pm -11pm, ET/PT. So that's just in time for that post-holiday health kick!
The new theme this season is Temptation, aimed at better preparing participants for life once they leave the ranch on the Biggest Loser set.
New host Bob Harper will oversee proceedings, while Jen Widerstrom and Dolvett Quince reprise their training roles. Of the eight pairs of contestants, seven will already know each other, either as friends or family members. But one will comprise Erin Willett and Richard Hatch, who don't know each other yet.
But they do have one thing in common already – reality TV. Hatch won the first season of Survivor and took part in The Celebrity Apprentice, while Willett was a semi-finalist in Season Two of The Voice.
Also on the show will be a newly refurbished gym, and double scales weigh-ins so team members on different pairs can be weighed together.
Another change is that those taking part will spend more time away from the campus than in past series.
We can't wait! Can you?
Photo: NBC
Share
(0) Readers Comments