Home » News » 'We're still dating!': Kylie Jenner comes clean to Ellen about Tyga
'We're still dating!': Kylie Jenner comes clean to Ellen about Tyga
Posted by Juliet on November 27, 2015 at 6:56 AM EST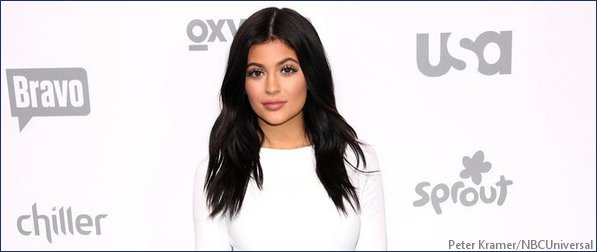 Kylie Jenner has used an appearance on the Ellen DeGeneres Show to address rumors of a split with the rapper Tyga – real name Micheal Ray Stevenson.
The mainstay of Keeping up with the Kardashians and half-sister of Kim Kardashian was asked about the relationship by the talk show host in the wake of reports that she recently broke up with the 25-year-old dad.
"All I hear is that you're with Tyga, you're not with Tyga, I don't know what's going on," remarked DeGeneres in a clip which E! News obtained.
But Kylie was clearly more than happy to laugh off the rumors off a cooling of the romance, which has been official knowledge since August.
She said: "We've not broken up."
However, she then downplayed the romance, adding: "We became best friends before anything happened. We're just like, I don't know. Hanging out. Living life."
But Kylie did go on to stress to a somewhat bewildered Ellen that they are definitely still together. After all, he did buy her a luxury car for her birthday, as DeGeneres pointed out.
Definitely a keeper, then.
Photo: Peter Krame/NBC Universal
Share
(0) Readers Comments