Home » News » Flip or Flop Back on Our Screens!
Flip or Flop Back on Our Screens!
Posted by Juliet on November 18, 2015 at 4:02 PM EST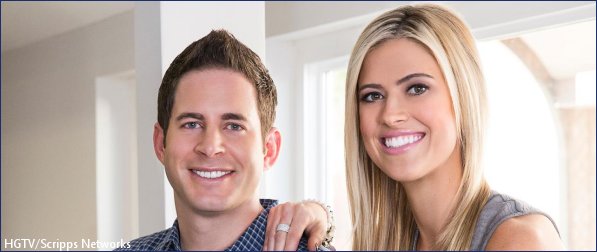 In less than three weeks, Flip or Flop is coming back to HGTV with a string of fresh episodes for its fourth season.
The smash hit house-flipping show returns on December 3, following experts Christina and Tarek El Moussa as they buy, do up and sell on property for profit.
Tarek explained: "We love finding these places, and restoring them back into beautiful homes. We always want to make a great flip!"
In this new season, the couple will be juggling their family responsibilities with investing and taking risks on foreclosures and short risks. They will remain firm in their belief that he worst homews on the block often ultimately yield the greatest financial rewards.
Tune in on Dec 3, 9pm ET/PT as they prepare to undergo one of their toughest challenges yet when they transform a rental home in La Puente, California. Christina even describes it as "hands down our worst buy yet."
We can't wait! But what do you think – will you be watching?
Photo: HGTV/Scripps Networks
Other Articles You May Be Interested In:
Share
(0) Readers Comments