Home » News » Nickelodeon 2016 Kids' Choice Awards: Blake Shelton to Host
Nickelodeon 2016 Kids' Choice Awards: Blake Shelton to Host
Posted by Juliet on November 9, 2015 at 4:35 PM EST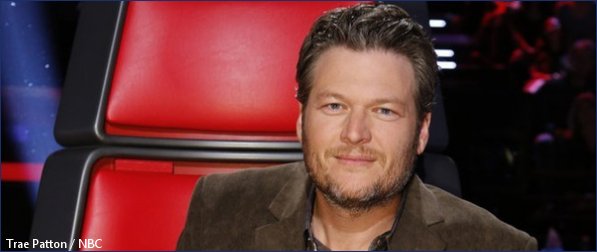 The star of hit singing show The Voice is to host the 2016 Nickelodeon Kids' Choice Awards.
The country music supremo, who's 39, is perhaps ideal for the role, given his constant banter with Adam Levine on The Voice, his great mentoring of young artists, and all-round sense of humor and just-a-big-kid personality. He's also not exactly short of presenting experience.
Describing the award as 'the ultimate kids' party', Shelton said: "None of the countless stages I've been on has promised the endless slime, excitement and madness of this show. There's only one team, and that's Team Kids' Choice – bring it on!"
The decision was announced just today on the NBC Today show, and celebrated with the release of a photo of Shelton in his red The Voice chair with his whole body plastered in slimy green stuff. (Not that that took the huge grin off his face.)
The show takes place next March, and the last one was hosted by Nick Jonas.
The Voice continues Monday and Tuesday nights on NBC.
Photo Credit: Trae Patton/NBC
Share
(0) Readers Comments