Home » News » Broadway Beckons for Reality TV Star NeNe Leakes
Broadway Beckons for Reality TV Star NeNe Leakes
Posted by Juliet on October 26, 2015 at 8:06 AM EST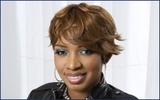 Ex-Real Housewives of Atlanta starlet NeNe Leakes is Broadway-bound, having landed a gig playing infamous Matron 'Mama' Morton in the revival of Chicago, just a year after she played the wicked stepmother in Cinderella in her stage debut.
Leakes is also a veteran of Dancing with the Stars, in which she lasted seven weeks in season 18 with professional partner Tony Dovolani. Now she is set to play the no-nonsense ruler of a corrupt cell block in Cook County Jail.
Her latest spell on stage kicks off in New York on November 23, it's been reported, just two weeks after former DWTS champ Rumer Willis finishes her stint as Roxie Hart in the same show.
Leakes, who's 47 and also appeared in The Celebrity Apprentice and Glee, tweeted: "So excited to be headed back to Broadway!"
Her role was taken by Queen Latifah in the 2002 film version of Chicago. And it won Latifah an Oscar nod for Best Supporting Actress.
For her part, Leakes announced this summer she was leaving Real Housewives of Atlanta ahead of its eighth season because she was 'sick of all the drama'. She'd been in it from the beginning, and, over the years, had become embroiled in a number of altercations with her fellow stars.
Good luck on Broadway, NeNe!
Photo credit: Bravo
Share
(0) Readers Comments