Home » News » Ben Higgins – Didn't accept Bachelor role right away
Ben Higgins – Didn't accept Bachelor role right away
Posted by Juliet on August 27, 2015 at 8:37 AM EST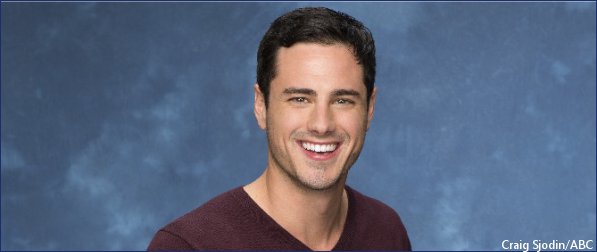 Ben Higgins is the new star of The Bachelor, and it seems this news came as something of a shock to the software salesman from Indiana, who lives in Denver.
He told Good Morning America that even things like first-class lounges for flights were a novelty. ("I had no idea such things existed.")
Equally overwhelming, he admits, is the prospect of dating 25 or more women at the same time.
As he says: "There's no training for that! I'm nervous about meeting the women who have taken time out to hang out with me."
But it seems the 26-year-old, who came third place on Kaitlyn Bristowe's The Bachelorette this summer, is seizing the opportunity of being the star of Season 20, despite the initial qualms.
"I wanted a few days to think it over. But it's such as great life-changing opportunity."
And, despite his youth, Higgins insists he's ready to settle down, believing you should only go on the show if you are serious about meeting someone. His ideal is his parents' relationship – they've been married 34 years.
"I'm ready to have a great time," he adds.
The Bachelor returns to our screens on ABC in January 2016.
Photo credit: Craig Sjodin/ABC
Other Articles You May Be Interested In:
Share
(0) Readers Comments