Home » News » Julianne Hough and pro hockey player Brooks Laich to marry!
Julianne Hough and pro hockey player Brooks Laich to marry!
Posted by Juliet on August 19, 2015 at 11:03 AM EST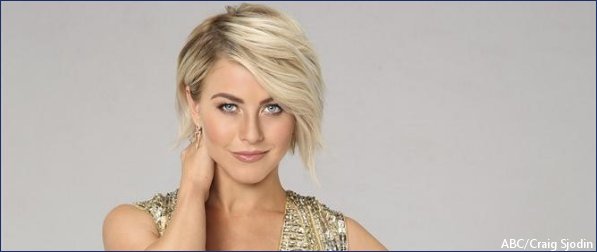 There'll be dancing at that wedding … Julianne Hough has announced she is walking (or should that be foxtrotting or salsa-ing?) down the aisle and marrying beau Brooks Laich.
The 27-year-old Dancing with the Stars champion and judge, 27, will wed pro hockey player Laich, who's 32 and with the Washington Capitals. The pair recently became engaged at Coeur d'Alene, ID, home to Hough's grandparents.
To celebrate and announce the news, Hough posted a photo in which she jumps into her beloved's arms while gazing at her engagement ring on Instagram. It was shared by her fiancé.
The post read: "We are overwhelmed with joy and excitement to share our engagement! #fiance #love"
The pair were set up by mutual actor friend Teddy Sears, who introduced them at his own wedding reception toward the end of 2013. Some months earlier, Hough had split from American Idol host Ryan Seacrest after a three-year romance. She was previously engaged to dancer Zach Wilson, though neither she nor her now fiancé has previously married.
In December last year, Hough gushed about Laich being the "love of her life" while he has called her a "loving sweetheart" and himself a "lucky guy" for being with her.
All together now. Awwwwwwww!
Photo: ABC/Craig Sjodin
Share
(0) Readers Comments