Home » News » Bobbi Kristina Brown dead at 22
Bobbi Kristina Brown dead at 22
Posted by Juliet on July 27, 2015 at 6:41 AM EST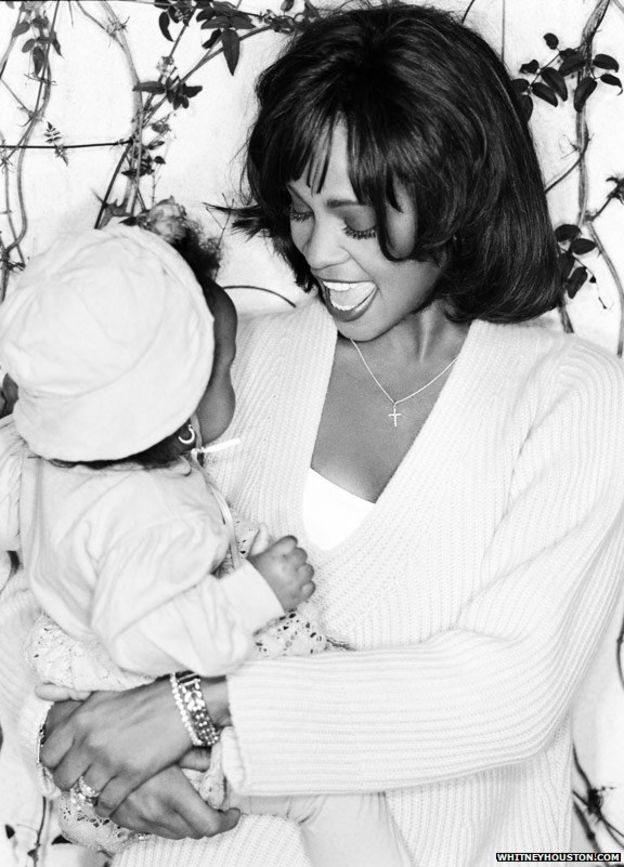 Bobbi Kristina Brown, whose parents were the late singer Whitney Houston and Bobby Brown, has passed away aged just 22, a family representative has reported.
Kristen Foster explained that Bobbi Kristina died on Sunday, with her family around her, and was now "at peace in the arms of God."
The death follows the discovery of Bobbi Kristina unresponsive and face down in a bathtub nearly six months ago, in a grim echo of the death of her mom three years before.
Although she was placed in a medical coma, she had remained unconscious since January 31.
And, after her conditioned worsened, the only daughter of Houston and R & B singer Bobby Brown was moved to Duluth, Georgia, where she was in a hospice and had been breathing with a ventilator.
A simple message on the www.whitneyhouston.com website, posted with this photo of mom and daughter as a baby said: "Bobbi Kristina Brown (March 4, 1993 – July 26, 2015).
"It is hard to say goodbye. On Sunday, July 26, Bobbi Kristina Brown made her transition peacefully. The family thanks everyone for their loving thoughts and prayers.
"As Bobbi Kristina would say: 'The wind is behind me and the sun is in my face.'"
Singer Dionne Warwick, a cousin of Whitney Houston said Bobbi Kristina was "a sweetheart", while Oprah Winfrey tweeted "Peace at last."
Bobbi Kristina appeared alongside her parents in 2005 on the Bravo reality show Being Bobby Brown and then in Lifetime reality series The Houstons: On Our Own.
Photo: WhitneyHouston.com
Share
(0) Readers Comments