Home » News » New announcement on Project Runway Season 14!
New announcement on Project Runway Season 14!
Posted by Juliet on July 10, 2015 at 5:55 AM EST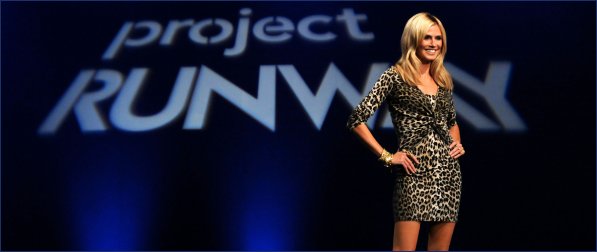 The Lifetime network has named the 16 designers who will compete in season 14 of Project Runway, which hits screens next month, on August 6 at 9pm ET/PT.
The show's fourteenth outing is to take place in New York, and the 16 chosen designers will battle it out to dream up and realise creations that are fit for a high-fashion runway.
A panel of industry insiders will be giving their vote on the ensembles. Heidi Klum return as host, the show's mentor is Tim Gunn, and the judges are to be Zac Posen and Nina Garcia. There'll also be a string of guest judges including Brit Mel B, who also judged on America's Got Talent.
And, as before, Gunn will be able to save one designer who thinks should get a second chance.
Whoever wins gets $100,000 prize money to launch their business, a luxury cruise holiday for two, a year's worth of beauty products among other prizes … including a car and a fashion spread in Marie Claire.
The young designers range in age from 23 to 37, and come from across the US, as well as from New Zealand and Mumbai, India.
We'll be tuning in – how about you?
Photo: Lifetime
Share
(0) Readers Comments