Home » News » I Can Do That…Again!
I Can Do That…Again!
Posted by Juliet on July 4, 2015 at 5:57 AM EST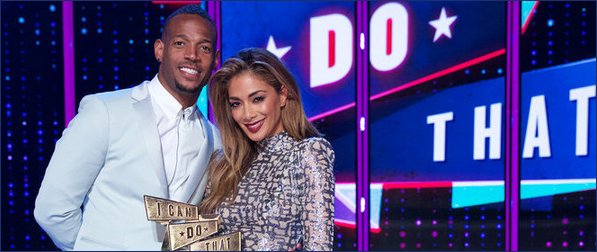 If you enjoyed I Can Do That from NBC first time around, you'll be glad to know … it's back! The variety show will air for a second season on Tuesday nights.
It's described as "the series that thrust celebrities from their comfort zones into unpredictable, exciting situations" and, according to NBC anyway, last time around "They rose to the occasion each week."
Now the station's reality TV boss has added: "We are thrilled to bring new challenges and up the ante for season two."
The idea is that well-known people compete against each other as they aim to learn and master new skills during a week of intensive training.
Celebs tackle a fresh challenge each episode, and bid for the audience's votes as they showcase their new-found talents with a performance.
The last season was won by Nicole Scherzinger who learned a gravity-defying roller skating dance routine – and took a rather nasty tumble at one point but ultimately emerged victorious.
Cheryl Burke was another competing celebrity, and the participants worked with the likes of the Harlem Globetrotters, Snoop Dogg and the Blue Man Group.
Now NBC has commissioned eight fresh eps of the unconventional variety show, to be produced by Universal Television.
What do you think – yay or nay?
Photo: NBC
Share
(0) Readers Comments