Home » News » Oh baby, it's a boy – for Kim Kardashian and Kanye West
Oh baby, it's a boy – for Kim Kardashian and Kanye West
Posted by Juliet on June 23, 2015 at 5:59 AM EST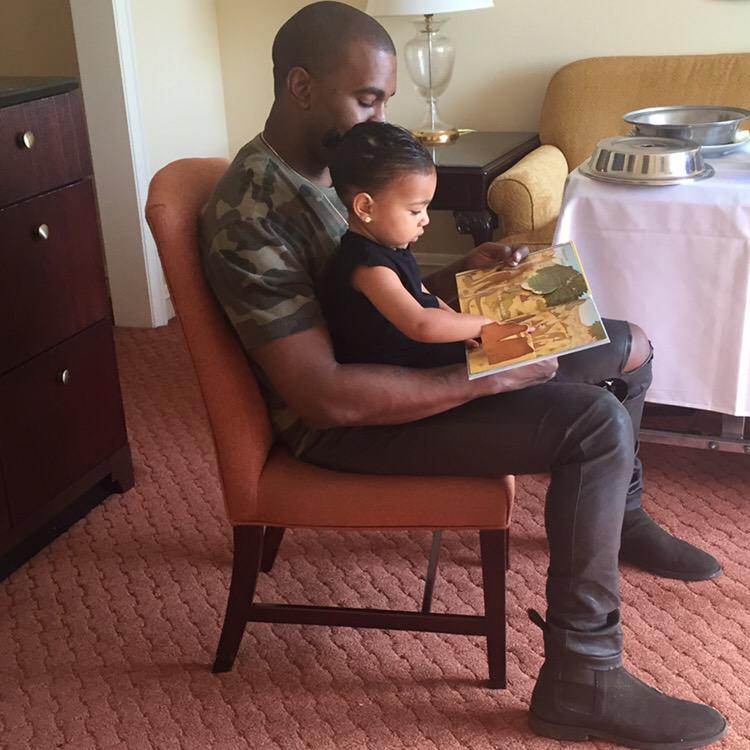 The girl certainly knows how (and when) to make an announcement, and this weekend was no exception, as reality TV queen Kim Kardashian used social media to reveal that she and her husband, rapper Kanye West, will be having a boy as their second child.
At the same time, on a day given over to fathers worldwide, she congratulated Kanye for being the "best daddy" to their daughter North.
"You're such a good daddy to North & you will be the best daddy to our new son too!" the lady tweeted, while adding a pic of the musician reading to his daughter, with the child shown sitting on her father's lap.
The news of Kim's pregnancy is less new – she shared it a few weeks ago in a preview ep of her show Keeping Up with the Kardashians.
The couple are in England this week to support her husband as he is one of the headlining acts at the world-famous Glastonbury Festival. It's known for its mud, high chances of rain and less than lovely toilets. What could possibly go wrong?
Photo: Kim Kardashian
Share
(0) Readers Comments