Home » News » Has Kaitlyn Bristowe spoiled the ending of The Bachelorette?
Has Kaitlyn Bristowe spoiled the ending of The Bachelorette?
Posted by Juliet on June 16, 2015 at 7:56 AM EST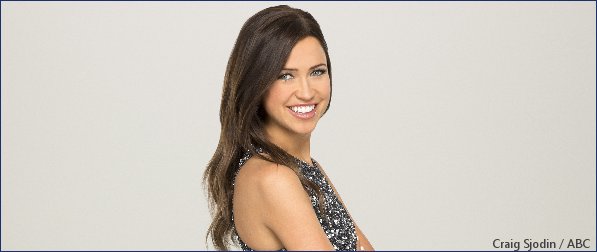 Well it seems Kaitlyn Bristowe has issued the spoiler to end all spoilers with a certain Snap Chat photo she posted just five weeks into Season 11 of ABC dating show The Bachelorette – so if you don't want to know which beau the ex-dance instructor seems to have chosen, look away NOW.
It seems the 29-year-old put out a Snapchat post just this last weekend of herself and (whisper it low) Shawn Booth relaxing in bed together, with her head on his shirtless chest, according to reports.
The image shows just half of Bristowe's face, and Booth's new short beard. She seemed to be wearing a black tank top, and the tattoo on her right arm could be seen.
And while the image was quickly deleted, social media had already gone into overdrive by the time it was taken down.
Booth had emerged as a bit of a frontrunner, getting Kaitlyn's first impression rose, while Bristowe has already discussed their connection and the attraction she feels for him.
It's still not certain whether Booth will take the final rose, or whether a relationship developed after the cameras stopped rolling.
And even if Booth was still last man standing on the show, we still don't know whether marriage has actually been proposed.
So it's still worth tuning in for after all! Remember it airs Monday night at 8PM ET/PT on ABC.
Photo: Craig Sjodin/ABC
Share
(0) Readers Comments