Home » News » Jill and Derick Dillard welcome first child!
Jill and Derick Dillard welcome first child!
Posted by Juliet on April 8, 2015 at 5:45 AM EST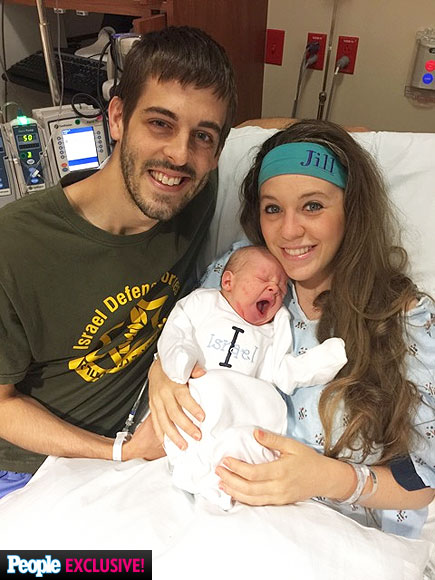 It seems as though Jill Dillard has been pregnant for ever, but now she and husband Derick, who married last year, have welcomed their first son into what is bound to be one big, happy family.
(Because, of course, Jill is famously one of the 19-strong offspring of Jim Bob and Michelle Duggar.)
The stars of 19 Kids And Counting documented the pregnancy every step of the way on social media. Now that the little one has been born, it's up to Jill's parents to update their social media accounts on the new mom and dad's behalf.
Writing on the Duggar family Facebook page, Jill's mom Michelle Duggar announced: "We are so thankful for are a healthy Mom and baby! We love sweet baby Israel! Very happy grandparents!"
At the same time, more pictures are promised soon. So far, just one photo seems to have been published, in People, in which the new parents and little Israel seem to still be in the hospital.
Some fans have said they would have preferred a birth at home, but no doubt Jill made the decision that was best for her and her baby.
And of course the birth will feature next month when the show returns to our screens. Are you looking forward to seeing more adventures in parenthood?
Photo: Dillard family/People! exclusive
Share
(0) Readers Comments