Home » News » Scott Disick in rehab: "My issues are bigger than I am"
Scott Disick in rehab: "My issues are bigger than I am"
Posted by Juliet on March 17, 2015 at 6:34 AM EST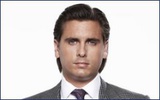 Scott Disick has begun rehab after rumors (which have been swirling around for months) that his partying lifestyle has gotten out of control.
The boyf of Kourtney Kardashian and dad of three, and star of Keeping up with the Kardashians,has apparently been admitted to a center in Costa Rica following a weekend spent drinking in Atlantic City.
Disick, aged 31, told an entertainment website: "My issues are bigger than me. I'm ready for this struggle."
His treatment, according to reports, involves roots from Iboga, an African plant that is meant to help those who are fighting addiction to drugs and alcohol thanks to a particular hallucinogen in its roots, called Ibogaine.
Of course, Disick has been known to have struggled with these issues for a while now, straining his relationship with Kardashian. He is reported to have spent a week trashing hotel rooms and drinking in Aspen in January.
He lost his parents in late 2013 and early 2014, with them dying within months of each other, and this seems to have made the issues worse. He previously went into rehab last summer.
Kourtney, who's 35, had their third child, Reign Aston Disick in December, a brother to Penelope, two, and Mason, five.
Photo: E!
Share
(0) Readers Comments