Home » News » The Bachelor's Becca Tilley: "Not in Love" with Chris Soules … yet
The Bachelor's Becca Tilley: "Not in Love" with Chris Soules … yet
Posted by Juliet on March 9, 2015 at 6:16 AM EST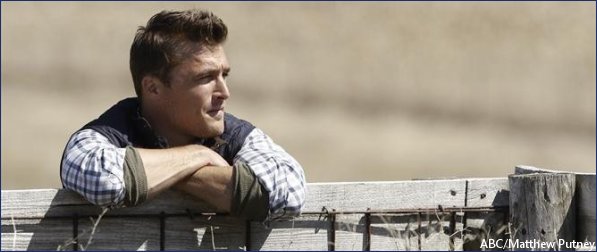 The Bachelor may typically feature a couple of girls desperately in love with the star of the show, but that doesn't seem to be the case as far as this season's Chris Soules is concerned.
Season 19 of the hit ABC dating reality show winds up this week, as Soules takes his final two bachelorettes – Becca Tilley and Whitney Bischoff – back home to Iowa to meet his family.
While Whitney professes to be madly in love with Soules, a 33-year-old farmer, and is quite happy to express her adoration, her co-bachelorette still seemingly harbors a few reservations.
Becca told journalists: "Family is really important to me, so I feel under a lot of pressure at this point."
And she has told the bachelor's sisters: "I'm falling in love with him, but I'm not there yet. I've been honest with him because, you know, I'm supposed to be there at this point."
Season 19 of The Bachelor ends tonight with a three-hour special which begins at 8pm ET/PT on ABC.
Pic: ABC/Matthew Putney
Other Articles You May Be Interested In:
Share
(0) Readers Comments