Home » News » New Reality Show for Jillian Michaels!
New Reality Show for Jillian Michaels!
Posted by Juliet on March 6, 2015 at 8:19 AM EST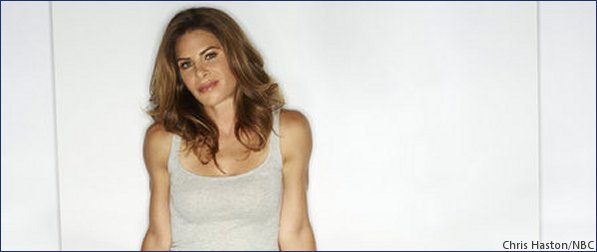 She may have moved on from hit show The Biggest Loser, but it seems that health and wellness expert Jillian Michaels has no intention of leaving reality television behind.
It's been announced that Spike TV has asked her to judge and host new competition show Sweat Inc. that will be on the hunt for the next big phenomenon in fitness.
Starting production in the summer and set for a launch in the fall, 12 budding fitness entrepreneurs from across the nation will set out to show why they've created the newest and best, pioneering exercise program.
For her part, Michaels says: "I'm delighted to be joining Spike and team up once more with 3 Ball for this competition elimination show, which has all the aspects of the most compelling, engaging shows on TV today."
She adds: "Sweat Inc. explores what it takes to make it big in business, while showcasing the most innovative workout products. Ultimately it's all about making your dreams a reality. Who can't related to that?"
Two other (as yet unnamed) fitness specialists will be joining her on the judging panel, bringing additional industry knowledge and business sense.
Spike TV exec Sharon Levy said: "Fitness has become a billion dollar, high stakes industry. We think Jillian will be the perfect judge and host for this show."
In every episode, contestants will put their ideas to the test, and the judges will decide who must leave the show. The prize after 10 weeks of the run will get a cash prize, and a deal with a nationwide gym brand to develop their fitness idea.
Photo: Chris Haston/NBC
Share
(0) Readers Comments