Home » News » Big Brother: Caleb Reynolds Out, Last Three Decided
Big Brother: Caleb Reynolds Out, Last Three Decided
Posted by Juliet on September 19, 2014 at 4:49 AM EST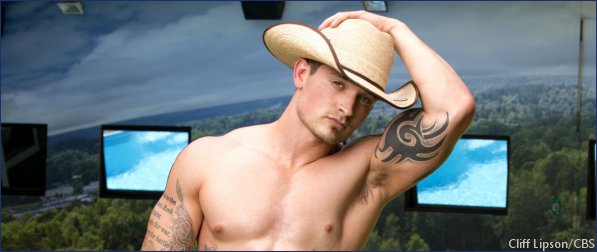 This week, on CBS hit reality show Big Brother, as part of Season 16, Caleb Reynolds was evicted by his fellow houseguests over 22-year-old photographer Victoria Rafaeli by a vote of 1-0.
Caleb, 26, and an adventure guide from Dallas, had been nominated for eviction by Derrick Levasseur, a 30-year-old police sergeant.
But Cody Calafiore, 23 and from New Jersey, was the only housemate eligible to cast an eviction vote. Having won the Power of Veto competition, he chose to keep the nomination unchanged, and used his sole vote to evict Caleb.
And Caleb told the show's host Julie Chen he was disappointed in Derrick even though it was actually Cody who had sent him home! Seems he'd thought of Derrick as his best buddy all season.
The eviction does end a season-long alliance between the three guys, in which Caleb, Cody and Derrick vowed to take each other to the final three before battling out to be the last Head of Household of the season.
With the final three now decided, who's your money on?
Photo: CBS
Other Articles You May Be Interested In:
Share
(0) Readers Comments