Home » News » Jessie Pavelka and Jennifer Wilderstrom: New trainers on The Biggest Loser
Jessie Pavelka and Jennifer Wilderstrom: New trainers on The Biggest Loser
Posted by Juliet on September 12, 2014 at 5:19 AM EST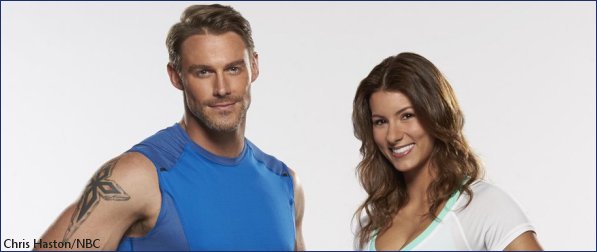 The new season of The Biggest Loser (the sixteenth) includes Jessie Pavelka and Jennifer Wilderstrom as the show's trainers.
The pair are joining returning trainer Dolvett Quince, and the show returned to our screens on NBC on Thursday.
Pavelka said: "We're used to individual training, but when you do it on Biggest Loser, it's a different beast. Almost a surreal experience!"
His colleague added: "It's exciting, it's emotional. Fun, but we work really hard."
Each week, after elimination, when a contestant thinks they are heading home, they actually get whisked away to "Comeback Canyon", where they get a second chance to re-enter the contest and compete for the $250,000 grand prize at a separate secret weekly weigh-in.
This time around, the competitors on the ranch include former pro athletes, such as two-time Super Bowler Damien Woody and Lori Harrigan-Mack, a three-time gold medalist.
So we're looking forward to a super-competitive season!
PHOTO: Chris Haston/NBC
Share
(0) Readers Comments