Home » News » Kim Kardashian Talks Kanye West Sex Tape in British GQ
Kim Kardashian Talks Kanye West Sex Tape in British GQ
Posted by Juliet on September 5, 2014 at 5:53 PM EST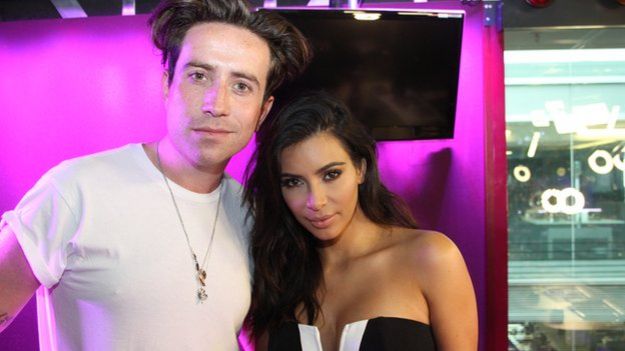 Reality TV queen Kim Kardashian has bared her soul (and one or two other things, given that she did the shoot in nothing but stilettos) for a recent issue of British GQ  magazine.
The sultry spread was accompanied by an interview in which the star told all about her life with husband Kanye West, the story behind baby North's name, and a whole lot more.
The 33-year-old earned the accolade GQ Woman of the Year this week – and certainly hasn't shied away from talking about life as Mrs West.
Famously Kardashian shot to fame thanks to a leaked sex tape from ex-boyf Ray J in 2007, but whether she's made another one with superstar rapper hubbie Kanye remains unclear.
"If we have made a sex tape, I'm not saying," she told the magazine. "I never want to make thesame mistake twice."
As for the extravagant May wedding, it seems that some rumors may have been true (such as the engraving of guests' names on the tables) and others (the gold toilets being a case in point) were not.
Finally, it seems young baby North, the couple's year-old daughter was given her name after two celebrities – Pharell and renowned Vogue editor Anna Wintour – gave the idea the thumbs up.
Photo: BBC
Share
(0) Readers Comments