Home » News » Emmy joy for The Amazing Race
Emmy joy for The Amazing Race
Posted by Juliet on August 26, 2014 at 12:11 PM EST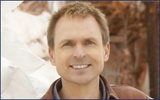 The Amazing Race has scooped the Outstanding Reality Competition gong for the 10th year in a row at Sunday night's 66th Annual Primetime Emmy Awards. Especially impressive when you realize the category was only created in 2003!
It saw off some fairly heavyweight competitors, from Dancing with the Stars to The Voice. And the show was also nominated in no fewer than five other categories, including Outstanding Direction for Non-Fiction Programming.
The show follows 11 teams of two people, all of whom have some kind of pre-existing personal relationship, as they race around the world competing with the other pairs. Participants aim to get to the various "pit stops" first after each leg of the race ends. Coming in last means potential for elimination or being significantly disadvantaged in the next leg of the race
There have been 24 seasons of the CBS show, with season 25 set to premiere on September 26, 2014. We can't wait!
Photo: CBS
Share
(0) Readers Comments