Home » News » Bridal Shower for Desiree Hartsock – Is a Wedding Date Near?
Bridal Shower for Desiree Hartsock – Is a Wedding Date Near?
Posted by Juliet on August 6, 2014 at 10:23 AM EST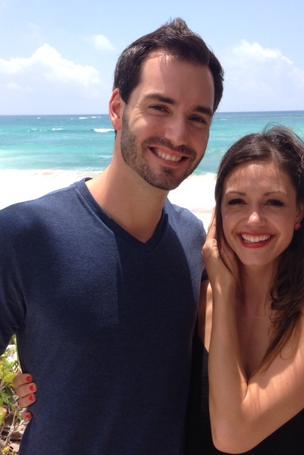 There's been lots of gushing recently over the engagement of Andi Dorfman and Josh Murray, who met on ABC reality dating show The Bachelorette.
But could another couple from the programme be about to announce a date soon?
While Desiree Hartsock and fiancé Chris Siegfried haven't yet named the day, the bride-to-be has celebrated with a bridal shower. A hint that an announcement can't be far off?
It's one year since Desiree chose her Seattle banker Chris to accept the show's sought-after final rose. The popular pair became engaged on May 7 and have already celebrated their engagement with a dream trip to Antigua.
The bridal shower took place just days ago in Hollywood's Lombardi House, with former Bachelor contestants among the 15 friends who attended, including Ali Fedotwosky and Daniella McBride and Jackie Parr from The Bachelor's season with Sean Lowe.
And it seems gifts included a romance basket packed with lingerie, wine and glasses.
Latest reports suggest a January wedding could be on the cards, maybe in California, with an intimate gathering of some 125 guests. Siegfried has told one interviewer the couple have not ruled out ABC filming the occasion.
After all, as he says, their whole love story was played out in front of millions. So you may as well have the cameras roll when you're getting hitched as well, right?
Image: Chris Siegfried
Other Articles You May Be Interested In:
Share
(0) Readers Comments