Home » News » Kris Jenner Reveals Plans for Book of Recipes
Kris Jenner Reveals Plans for Book of Recipes
Posted by Juliet on July 22, 2014 at 4:45 PM EST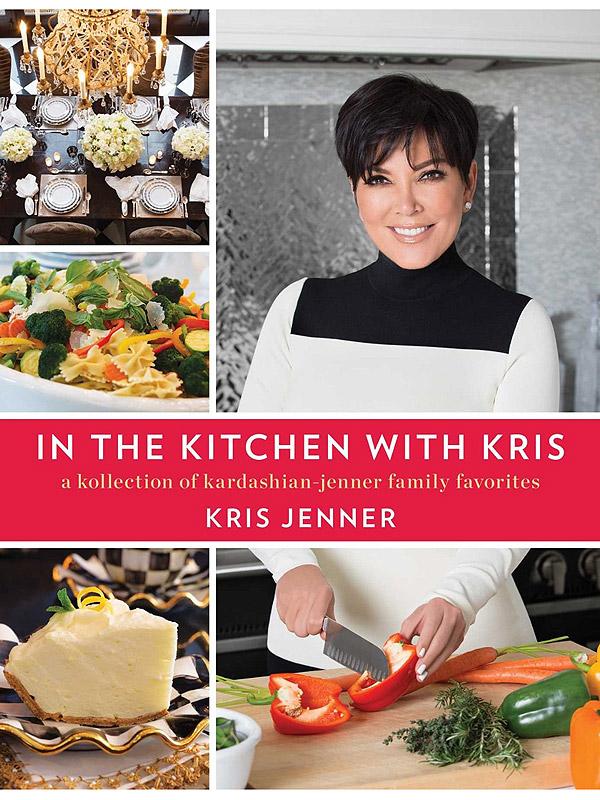 We'd have thought, what with the relentless reality schedule and the constant filming and all, old Ma Kardashian would have had enough on our plate. And that she'd be far too busy to have time to even think about something as lowly as cooking.
Clearly not, and she seems keen to make sure everyone else has more on their plates, as well – and her own food, at that! Or at least her recipes.
Once the leaves are falling off the trees in October, you'll be able to buy In The Kitchen with Kris: A Kollection of Kardashian-Jenner Family Favourites. Yes, it's Kris Jenner's very own kookbook sorry cookbook.
And it seems that Kim K's mom and all-round Keeping up with the Kardashians queen was inspired to launch her first book because she had gotten tired of "always sharing my recipes with everybody one by one." (Say what? Seriously?)
So, it seems "it just made sense to put them all together". Astonishingly (because we thought they shared everything), some of the recipes have never been shared before.
And Ma Jenner insists that nothing makes her happier than being in the kitchen. Really? Only we wouldn't have readily associated her with home-made cooking before, and had her down as more of a restaurants/caterers kind of girl, but never mind.
Tantalizingly, so far we've only been fed the tidbit that Jenner makes "a mean grilled cheese sandwich". So we have no way of knowing what's in the pages of her latest project.
Any guesses?
Photo: Instagram
Share
(0) Readers Comments