Home » News » The Bachelorette's Cody Sattler: Eliminated!
The Bachelorette's Cody Sattler: Eliminated!
Posted by Juliet on June 27, 2014 at 6:47 AM EST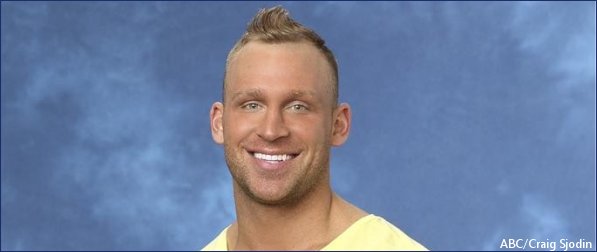 Cody Sattler was eliminated by Andi Dorfman during his first one-to-one date with Andi Dorfman in The Bachelorette.
The 28-year-old personal trainer from Chicago had previously called himself a "pet dog" because he felt he was being dragged around from place to place without having an exclusive encounter with Andi – until the day he was eliminated.
She'd noted his "incredible" eyes, his smile and thought he was "great" and "genuine", but, believing romantic chemistry was lacking, she still dumped him anyway. Unfortunately, this was just at the time when he was pouring out his feelings for her.
He said after his elimination: "I was just trying to be as honest with Andi as I could be. Maybe if I'd gotten a date earlier on, I could have built a stronger connection with her. It just sucked that it had to be in Week 6."
However, that's not the last we'll be seeing of Cody – he is to appear on Bachelor in Paradise, the new Bachelor spin-off, which will air in early August on ABC.
Photo: ABC
Share
(0) Readers Comments