Home » News » American Idol Will Be Back for Season 14
American Idol Will Be Back for Season 14
Posted by Juliet on May 8, 2014 at 10:56 AM EST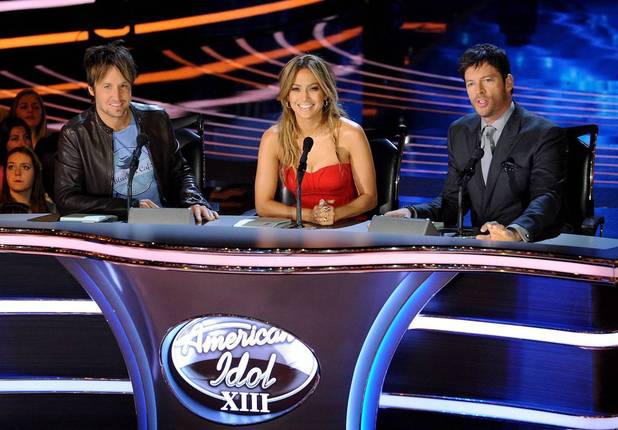 Fox may have given up on The X Factor, but fans will be glad to hear it's not about to axe American Idol anytime soon. In fact, the long-running singing show has just been booked for a fourteenth season.
The announcement came this week as it's also revealed that the fresh cycle of auditions begins next month in Minneapolis, on June 18 to be precise.
However, we're still not quite sure which judges will be back in the three available hotseats. Jennifer Lopez is already booked for an NBC drama which goes into production next year, so it's uncertain if she could do Idol as well. Last season was pretty conflict heavy, and producers will no doubt be looking to replicate that.
Meanwhile, it's been reported that long-time host with the most, Ryan Seacrest, us in talk for his return to the show.
Meanwhile, X Factor won't be back in the fall, having been dropped after just three seasons. While it's ratings were never stellar, and continued to drop last year, the show never managed to produced a winner as successful as those of past Idol runs, despite regular revamps of judges and hosts.
Photo credit: Fox/Ray Mickshaw
Share
(0) Readers Comments