Home » News » Kate Gosselin and Kids Back on Reality TV
Kate Gosselin and Kids Back on Reality TV
Posted by Juliet on March 19, 2014 at 5:44 AM EST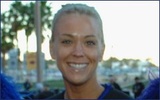 They may not have been on our TV screens for a couple years, but, it seems, Kate Gosselin and her brood of eight kids are coming back.
TLC is to air an hour-long special in June (exact date to be confirmed) during which viewers will be able to catch up with what's been happening in their lives, it's been reported.
The family's sextuplets, Alexis, Hannah, Aaden, Colin, Leah and Joel, which Kate, 38, had with ex-husband Jon are now nearly 10, and twins Mady and Cara 13, so the show will look at how they have grown, while also bringing us up to date with Kate's professional and personal life.
Reports also say that there will be time to reminisce on past shows like Kate Plus 8 and Jon & Kate Plus 8 as we revisit some favorite memories.
Following the ex-couple's 2009 divorce, Jon decided he wanted a life off-camera. The reality series was canceled by TLC in August 2011.
Since then, there have been reports of custody battles and public disagreements over how the kids should be raised, while the twin girls appeared on Today earlier this year and were interviewed in People magazine.
Looking forward to seeing them back?
Photo: TLC
Other Articles You May Be Interested In:
Share
(0) Readers Comments