Home » News » Another Girl Booted off American Idol for All-Female Last Three! (Spoiler Alert!)
Another Girl Booted off American Idol for All-Female Last Three! (Spoiler Alert!)
Posted by Juliet on March 7, 2014 at 6:03 AM EST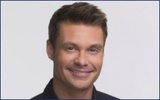 Wannabe singer Emily Piriz was kicked off American Idol this week during the live results show on the hit Fox reality talent program. This means that we now know who the top 11 finalists are in season 13.
The 18-year-old student from Orlando was the second finalist to be ousted this season after garnering the smallest number of votes from viewers at home after the Wednesday night performance show, in which the dozen top finalists had to perform numbers that best defined what the concept of "home" signifies for them.
Afterward, Emily said: "I couldn't have asked for anything more. I'm doing what I love to do and just so grateful."
Harry Connick Jr. announced he and his fellow judges were not going to stand in the way of her departure with a "Judges' Save" which he, Jennifer Lopez and Keith Urban could make use of once during the finals to stop a finalist from being sent home. It needs to be unanimously agreed.
During the broadcast, it was revealed that more than 70 million votes were cast for the finalists this week.
Photo: Fox
Share
(0) Readers Comments