Home » News » Sharon Osbourne "Should Do Dancing Reality Show" – Son Jack
Sharon Osbourne "Should Do Dancing Reality Show" – Son Jack
Posted by Juliet on January 8, 2014 at 11:18 AM EST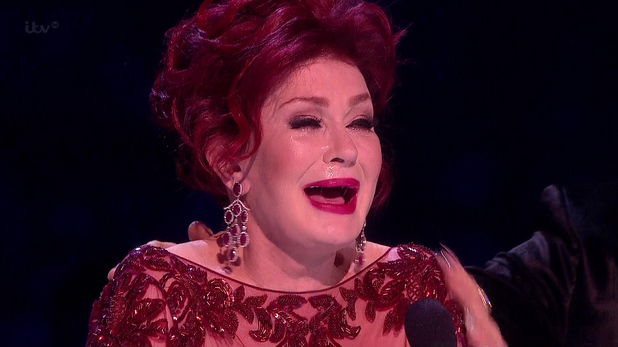 She's wowed audiences in reality shows such as The Osbournes, America's Got Talent and  the British  X Factor –  won last month by her act in the Over-25s category, Sam Bailey.
But Sharon Osbourne's son Jack reckons his mom's next reality show should be the UK's version of Dancing with the Stars – Strictly Come Dancing. Jack, who himself recently took part in hit hoofing show DWTS, impressing judges and viewers to finish third with pro partner Cheryl Burke, says Sharon is " a great dancer."
He has told a newspaper that his mother had been tempted to take part in Strictly, shown in the UK on BBC1, but had never previously had time to commit to the show. What's more, he reckons she wouldn't be bothered at all to take part in a show that rivals music mogul Simon Cowell's – in England Cowell's X Factor and Strictly are usually shown with some overlap on Saturday nights.
We also reckon she wouldn't give that another thought – and there's nothing we'd love to see more!
Daughter Kelly Osbourne has also taken part in DWTS, coming third like her brother, back in 2009.
Photograph: WENN
Share
(0) Readers Comments