Home » News » Jersey Shore Star Jenni Fairley Expecting First Child
Jersey Shore Star Jenni Fairley Expecting First Child
Posted by Juliet on December 27, 2013 at 5:16 AM EST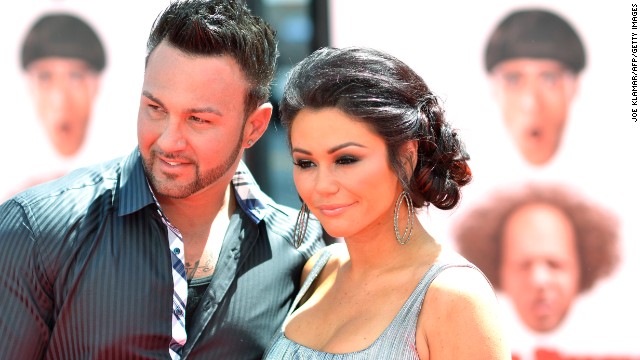 Reality starlet Jenni "JWoww" Fairley, formerly of Jersey Shore, has announced online that she is expecting her first baby.
Fairley, who is due to marry Roger Matthews and has also taken part in Snooki & JWoww with Snooki Polizzi, made the announcement in her blog on Christmas Day, saying that she and her fiancé could not have asked for a better gift.
"We are so excited to share this news with you because you have seen the love between Roger and me blossom," she gushed. "We're thrilled at this new chapter in our lives as we become parents. Thank you for all your love and we cannot wait for this bundle of joy to arrive!"
However, some things are clearly still private – no details have been given as to the expected due date, or (if indeed it is known) the infant's gender.
Picture: Joe Klamari/AFP/Getty Images
Share
(0) Readers Comments