Home » News » Britney Spears – An Unlikely Weapon in the Fight Against Pirates…
Britney Spears – An Unlikely Weapon in the Fight Against Pirates…
Posted by Juliet on November 3, 2013 at 7:55 AM EST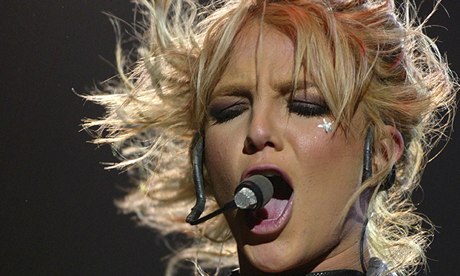 Pop princess Britney Spears originally announced she was going to return to The X Factor USA – but in mid-January said that in fact she would not be resuming judging duties, but had chosen to focus on her own musical career.
Since then, the ex-reality judge, 31, has kept herself incredibly busy, announcing at the start of the fall that she would be taking up a two-year residency at Planet Hollywood in Las Vegas, where she is due to perform about 50 gigs a year, or roughly one a week.
And the singer and dancer told one interviewer she was up for the challenge, and loved the energy of Sin City.
Even more remarkably, it seems that Ms Spears is being used as an unlikely weapon in the battle against treachery on the high seas from Somali pirates! Her hits, such as Oops I Did It Again, and Baby One More Time are part of the western culture the pirates despise – and so as soon as they get a blast of Britney, they move on as fast as they can! Who knew?
Photo: Miguel Ropa/AFP/Getty Images
Share
(0) Readers Comments