Home » News » Demi Lovato announces 2014 Tour
Demi Lovato announces 2014 Tour
Posted by Juliet on October 8, 2013 at 9:56 AM EST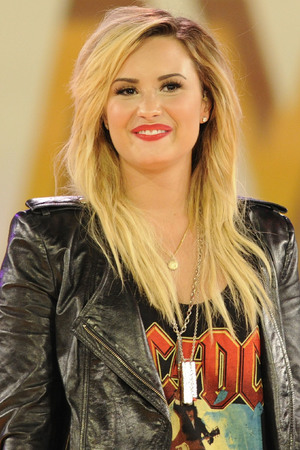 Singer, songwriter, X Factor coach and actor Demi Lovato, 21, has announced that next year's North American "Neon Lights" tour will begin on February 9 in Vancouver, and will be promoted and produced by Live Nation in support of Demi, her latest album with Hollywood Records.
In all, just under 30 concerts will be played across Canada and the US, with the tour taking in cities such as New York, Chicago, Nashville, Toronto, Dallas and Atlanta, as well as Houston.
For some of the gigs, the artist will be joined by UK X Factor success stories Cher Lloyd and Little Mix. And the girl group, Fifth Harmony, will also accompany Lovato for some of the tour dates.
This week, the Made in the USA star spoke out to defend her good friend Miley Cyrus, and said she was "so happy" for the current chart success of the Wrecking Ball star.
"Miley was one of my best friends growing up and so I'm happy for her," Demi commented in an interview this week.
Photo: Dominic Chan/WENN
Share
(0) Readers Comments