Home » News » CBS Renews Big Brother for Season
CBS Renews Big Brother for Season
Posted by Juliet on September 13, 2013 at 4:46 PM EST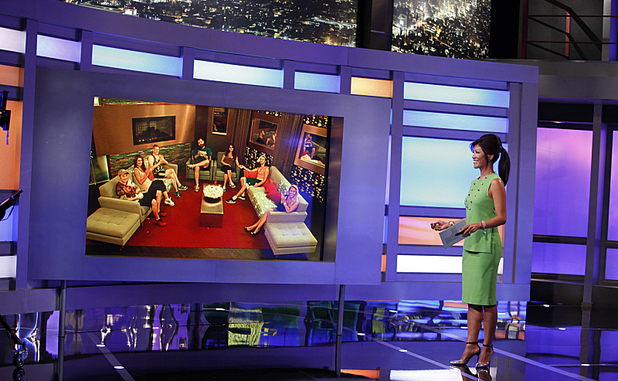 CBS has renewed reality popularity show Big Brother for Season 16, it was revealed this week. The season will air next summer. At the same time, the live feed Big Brother: After Dark has also been renewed for its ninth overall season and will remain on the TV Guide Network, CBS's co-owned cable network.
Right now, we're just days away from finding out who is winner of Season 15 – host Julie Chen will wrap things up with a 90-minute grand finale on Wednesday at 9.30pm ET/PT.
This year's series has attracted more viewers than 2012's season, with a growth on last year of 11%. Viewers aged 18-49 are up 8%, and those aged 25-54 7%. This series has featured the program's 500th episode, and an average audience of nearly eight million.
This week saw another live eviction day Thursday, and now just three of the original house mates remain.  Andy Herren, Spencer Clawson and GinaMarie Zimmerman will compete for the grand prize of half a million dollars.
Photo credit: CBS
Share
(0) Readers Comments